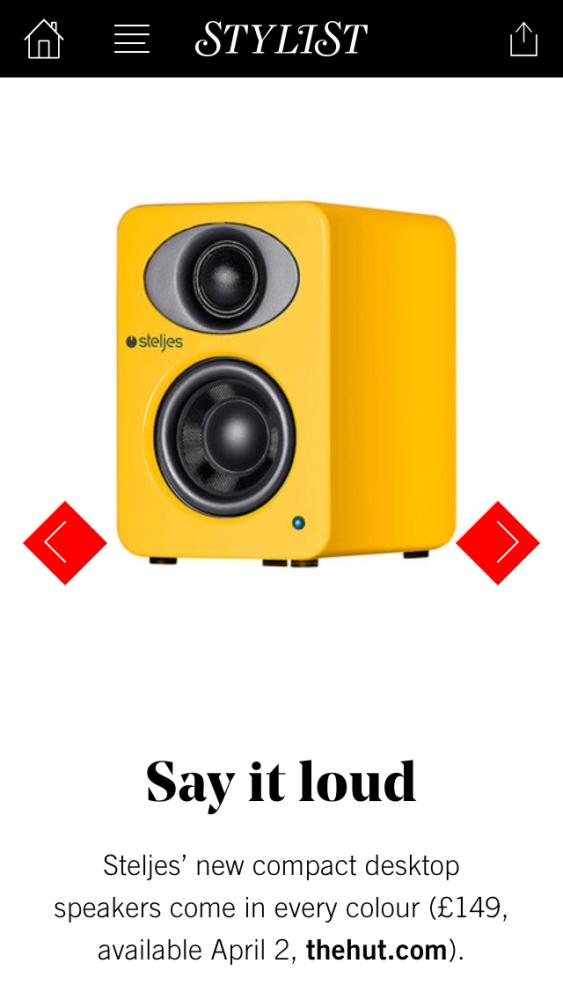 Stylist magazine loves our NS1 speakers
Leading style magazine homes in on Steljes Audio

We are delighted to see Stylist magazine - the massively popular weekly title, and arbiter of fashion and most excellent taste – feature our NS1 powered speaker in its influential 'Style List' section.

Offered our selection of eight finishes, the Stylist art desk plumped for Solar Yellow. And, hey, who are we to argue? Though we do of course also love the other seven fabulous finishes. We'll leave it to you to choose your favourite colour - reassuringly, they all sound fantastic!